"Reluctant" is a 2D RPG that focuses on teaching players about mental health. Players take control of Andrew, a sophomore in college with undiagnosed anxiety and depression. Players not only learn about Andrew's mental health, but they'll learn about Andrew's friends as well. Botan has undiagnosed bipolar I disorder, and Sabrina has schizophrenia. The game educates players on mental disorders and provides resources to learn more about mental health. 
Players will be able to "fight" the symptoms using a variety of coping mechanisms. When players win a battle, they will learn a new, healthy coping mechanism.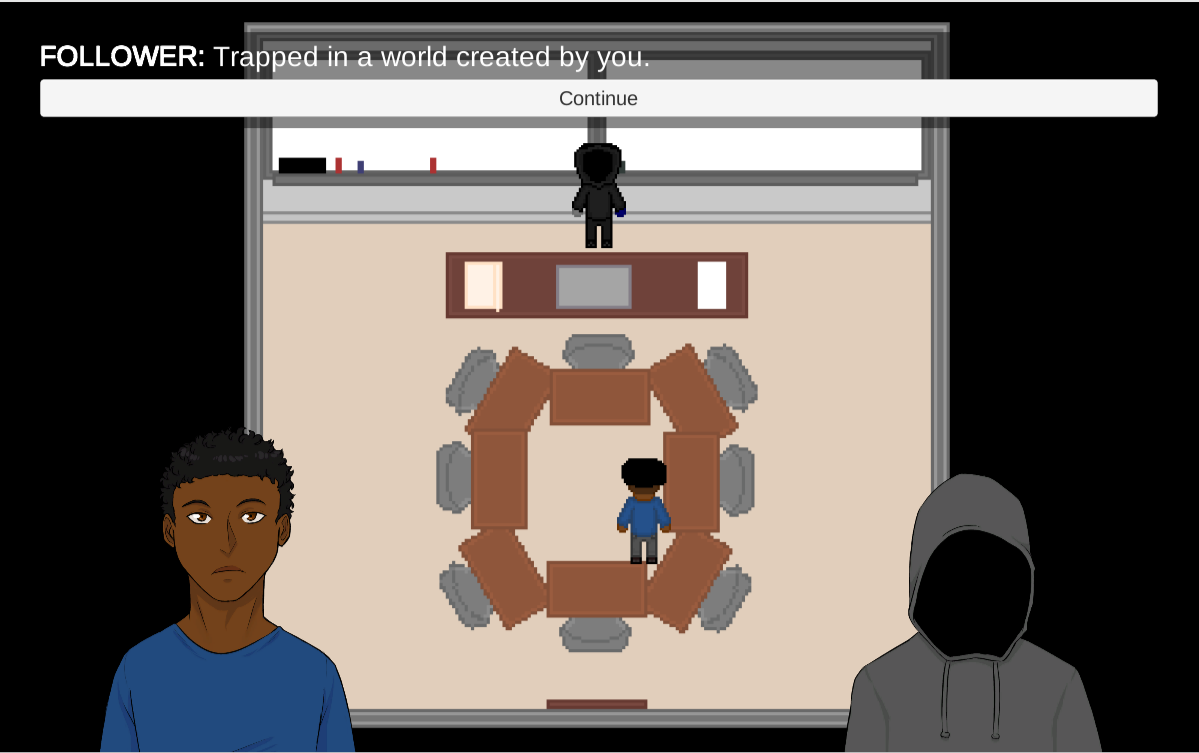 "Reluctant" first started with a team of only two: myself and 
Julianna Shevchenko
. I was the lead designer and in charge of the narrative and art. In eight weeks, we created a small prototype.
Due to the team's size, we faced many difficulties. One of the biggest challenges was creating a prototype that implemented all the core mechanics of choice-based dialogue and fighting. The main focus was to create something that would introduce players to the world and characters.
Another challenge was the scope. The goal was to have seven days for players to go through as Andrew. However, due to limited time, we didn't even finish the first day.
The team continued work on Reluctant after adding three new team members: 
Kevin Maeder
 (programmer), 
Czarisse Javier
 (character artist), and Avery Wesson (editor). With a bigger team, there was more to accomplish. With this, my roles had changed slightly. I was still the lead narrative designer, but I only focused on pixel art with the addition of a 2D artist.
We decided to redo "Reluctant" to create something more concise. After three months, an updated prototype included the following:
-More interactions with characters
-A redesigned combat system with moves based on coping mechanisms
-New narrative paths
-Updated art and animations
Although the prototype still only consisted of the first day in the game, it contained all the core mechanics the team wanted. As we had been greatly affected by the pandemic, we also had limited time and resources to keep working from home. Overall, the project was greatly improved but still needed edits to be more polished.